v. royalty.
just last year the Princes, William and Harry, had a royal portrait unveiled. It was quite taking-
portrait of Nicky Philipps
National Portrait Gallery
this week the two are in Africa- trekking through a number of charities in Lesotho and Bostwana- and yes they'll take in a bit of soccer.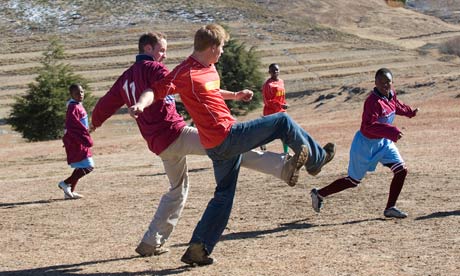 photo Anwar Hussein/EMPICS Entertainment