.
attrib. to William Larkin c 1612-15

the Countess seems to concur.
Simple pleasures are always the last refuge of the complex.
coming up with
7
wonderfully
stylish blogs
is easier than
talking about myself after publishing this blog for two years- that is harder.
when I am given an opportunity to tap
7
blogs with a stylish blogger award I jump at the chance-
this is a required part of the receiving of it.
also a part of the receiving is the
sharing of
7
things about Me
. that is when I balk. Easy too- is the introduction of- if you don't already know her blog-
Moira's SKEINS OF THOUGHT.
One of her ongoing topics is "this is romance"... Old Movies are the topic-
I'm a fan.
& since rules are made to be broken- and I enjoy that- Here are
YOUR NEW MUST READS
and you can say I said so-
you will love these
Ingres
The Turkish Bath 1862
ACRAVAN
BRUTTI MA BUONI
GARDEN HISTORY GIRL

SYBARITIC
ST TYL
THE TRAVELER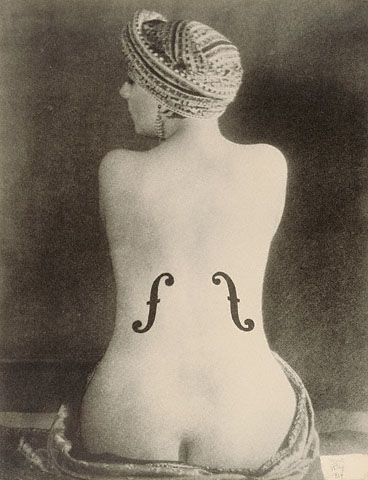 Le Violon d'Ingres Man Ray
silver gelatin print 1924
THIS IT WILL TELL YOU

7

THINGS ABOUT ME-

at least

.

I think the biggest problem with the BLOG MANTRA one of live and let live -is fear of no reciprocity from fellow bloggers. There are diffierent blogs and there is something for everyone. Designers have always sought to find a clientele by giving them something not everyone else can find. Rendering up a beautiful room that has not been filled to the gills with stuff-stuffed into it, mediocre furniture and trendy fabrics will be a designer's calling card. If that is what a client is seeking-don't call me.
Few bloggers will commit to separating themselves from other blogs by simply eliminating from their blog lists bloggers who repost a story from a publication and cut and paste the pictures & have heavy sponsorship on their pages.
It puts me in mind of a new blog called PIMP MY BLOG
I am always looking for new & interesting original blogs to add to my blog list. If a person is writing to express themselves, educate, illuminate- they are elevating the medium they work in. I don't think for bloggers that are cutting and pasting from other web sources- story and text are in the least concerned with originality.. taking an idea from other sources should be a way of inspiring, expanding, offering something beyond a "copy."plagiarism is another expression- too harsh?
Yes, well-I did say you would learn something about me here.
at this juncture in blogging- it's the wild wild west out there- but at some point states are going to be annexed.
.